At the heart of the Cornish language revival is Matthi ab Dewi.
For ten years, he has faithfully produced over 500 episodes of a weekly Cornish radio show called 'Radyo an Gernewegva' (radio of the Cornish-speaking area). For many people who are learning or speaking the language, the magazine-style show provides an invaluable hour of local news, music and discussion entirely in Cornish.
To congratulate the show's contributors on ten years of broadcast, we visited Matthi's studio in Camborne to find out more about Radyo an Gernewegva and his plans for the future.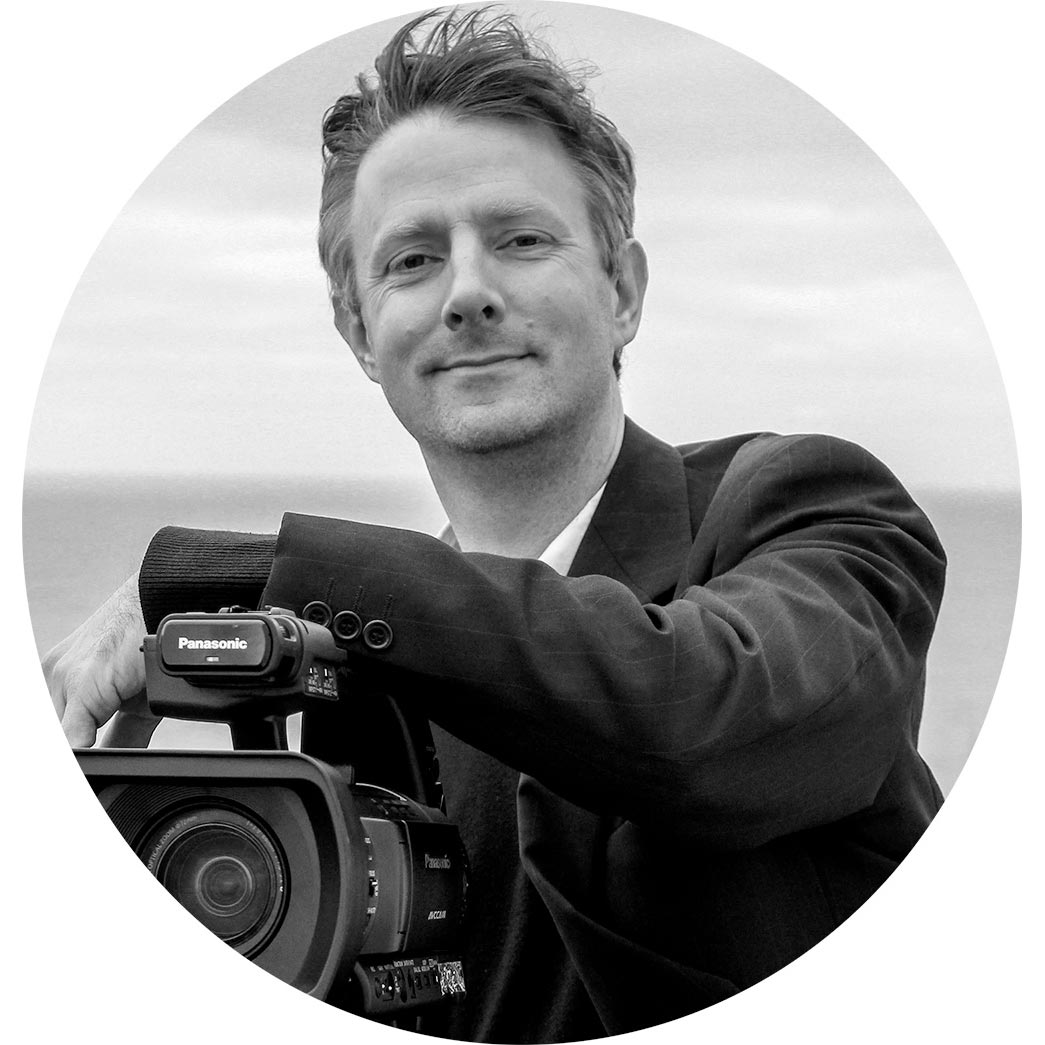 "Ow govenek rag an termyn a-dheu yw Radyo an Gernewegva ha Pellwolok an Gernewegva dhe vos sostenadow ha pesya ri dhe'n gemeneth Kernewek dalgh pur dha yn Kernewek."

"My hope for the future is that both Radyo an Gernewegva and Pellwolok an Gernewegva are sustainable, continuing to provide the Cornish speaking community with quality Cornish content."
What inspired you to set up a Cornish radio show?
As a trained broadcaster and fluent Cornish speaker, it seemed like a good idea to bring my skills and passions together. Back in 2007, I was working for Pirate FM and started a short four minute podcast called 'Nowodhow an Seythen' (News of the Week) for a collection of Cornish cultural websites. This eventually evolved into an hour-long programme, which is now called 'Radyo an Gernewegva' and broadcast across Source FM (Falmouth and Penryn), Radio St Austell Bay and Coast FM in Penwith. I wanted the programme to be a hub for the Cornish speaking community, and a resource for those wanting to learn the language more fluently.
What does the average radio programme include?
The show is almost exclusively a Cornish language zone, with news, discussion and lots of Cornish music from artists such as Gwenno, Hanterhir, Dalla, Grenaways and Phil Knight, with some occasional Irish, Welsh or Breton music. It's a chance for local musicians, such as myself, to get their work out there. The show is intended to be on in the background, providing those learning or speaking the language with an immersive experience of Cornish for one hour every week.
Do you think it's important for people in Cornwall to speak Cornish?
Everyone has their own set of values – it's up to them to consider whether they find it important to speak Cornish or not. If they have children, they may ask if it's helpful for them to understand the local history and culture, and have a sense of identity. Speaking Cornish can create community, but people make their own decisions about whether a continuity of heritage is a priority for them. Cornish is my language, so of course it's important to me.
Do you find it rewarding to run Radyo an Gernewegva?
The rewarding stuff is when someone says, "I've become more fluent by listening to your show". I've also set up a Facebook page called 'I pledge to become more fluent in Cornish' and have been running a monthly TV programme called Pellwolok an Gernewegva for about a year now. Every community needs central point, and that's what I hope to provide for Cornish speakers. I know one Cornish teacher who sets listening and watching the shows as homework – getting the flow of the language and how it sounds is what's most helpful for people.
So, what does the future hold for your various Cornish language projects?
About three or four years ago, I attended a conference about the development of minority languages. One of the speakers talked how important it is for the Cornish language to have a proper broadcasting set up, which is why I'm now running the TV show. 'Kowethas an Yeth Kernewek' (the Cornish Language Fellowship) recently ran a Crowdfunder for me to produce the show for another year, which is brilliant. This is still open, for those wanting to support the work on an ongoing basis. My hope for the future is that both Radyo an Gernewegva and Pellwolok an Gernewegva are sustainable, continuing to provide the Cornish speaking community with quality Cornish content.